An eye-catching t-shirt with some humble requests.
What does it say?
There are two Japanese sentences, reading from the top left to the bottom right.
"Find salvation in chillies" (top edge, right edge) おチリであなたの救いを見つけてください - "chilli" de anata no sukui o mitsukete kudasai
"Please eat delicious chilli jam" (left edge, bottom edge) おいしいチリジャムを食べてください - oishii "chilli jam" o tabete kudasai
"Easton Chilli" (Binks' tag) イストンチリ - iston chiri
Colours
Various colours available. If you have a special colour request, get in touch!
Material: Stanley/Stella Creator. 100% Organic ringspun combed cotton. Certified FairWear and Vegan.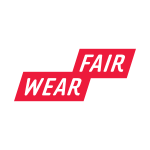 Fit: Unisex "Regular" fit.
Weight: 180gsm
Washing Instruc­tions: Wash at 30° with similar colours. Don't bleach, tumble dry or dry clean. Wash and iron inside out. Don't iron on the print.
Shipping: Free!
Delivery: Each item is printed on demand - it can take up to two weeks for delivery.
Charity: 30% of the profit from each shirt will be donated to the Trussel Trust.